Yesterday I posted a picture with no explanation.
It was on the news the previous few days — I wonder if anyone noticed it.
It was an image of a painter painting over images of women in the window of a Kabul beauty salon in Kabul, Afghanistan. The photo was shared by Lotfullah Najafizada, the head of the Afghan news outlet Tolonews TV, on Sunday.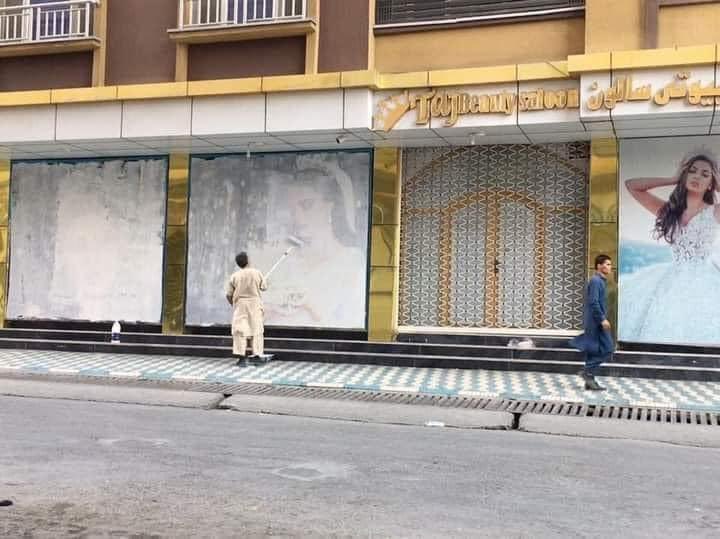 It was a reflection of the state of mind of the Taliban. 
According to a Yahoo News article, under the hardline version of sharia law that the Taliban imposed the last time they controlled the capital, women and girls were mostly denied education or employment. Full face coverings became mandatory in public and they could not leave home without a male companion. Public floggings and executions, including stoning for adultery, were carried out in city squares and stadiums.
Is this what the world has gone back to?
Is this where the world is going to?
I won't pretend. I can't even begin to imagine an oppression like that. 
Yet there it is. The thought. The apprehension. The fear of this way of life returning to the women of Afghanistan. 
One woman's thought echoes the feelings of millions of women standing on the edge:
"The fear just sits inside your chest like a black bird," added Muska Dastageer, a lecturer at the American University of Afghanistan, which opened its doors five years after the Taliban were ousted. "It opens its wings and you can't breathe."
Let us hope that this time things will be different.
Let us pray that this time things will be different.